Ryan Sheehan Spirit Award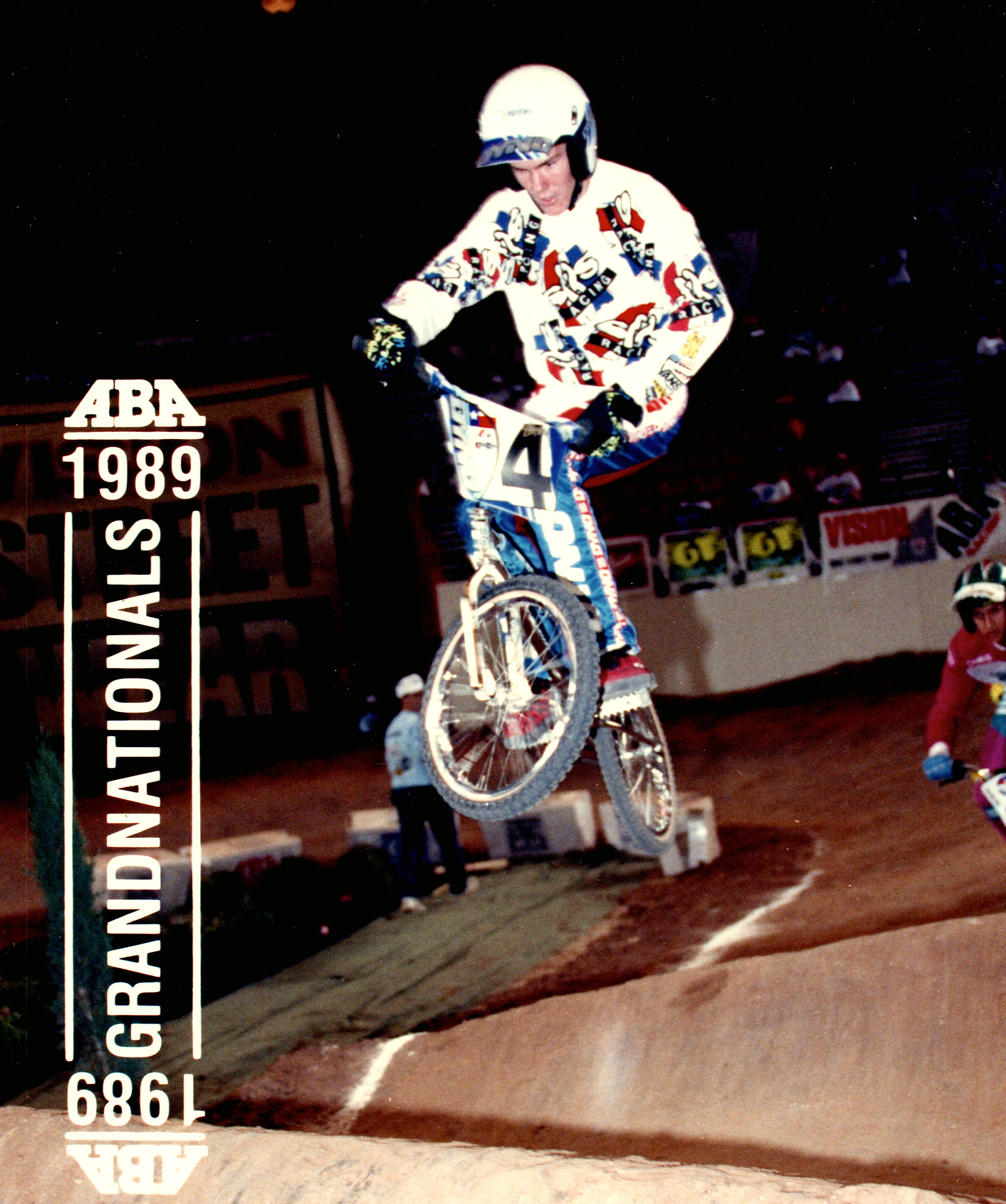 On behalf of the Board of Directors of Texas Bicycle Motocross Hall of Fame, I am pleased to announce the annual "Ryan Sheehan Spirit Award". This award will be given to one person each year that exemplifies the sportsmanship and commitment to the sport of BMX that the late Ryan Sheehan showed during his BMX career.
Ryan possessed an intense love of the BMX sport that showed in every way. During his career, which started in 1983, he was always the first person at the track and the last to leave. He would help beginners with gate starts and give advice, or would hang out with the superstars and international riders. He would lend you his bike or pick you up off the track when you fell. He loved every aspect of BMX racing. BMX Spirit is never about the biggest trophy or the most points or what number is on your plate. It is being a part of a BMX family of racers and lasting friendships. His years of BMX were his happiest and for that our BMX family will be forever grateful.
Each BMX track in Texas is allowed to nominate one person for this award. The nominee can be a rider, sibling, parent, or other supporter from the local track. They can be currently involved or someone you want to recognize from the past. The methodology of how the nominee is chosen is left up to each track operator.
2017 Ryan Sheehn Nominations :
David (Doc) Gray    West Texas BMX
Cayden Hill               Katy  BMX
Shannon Ramirez     Lone Star BMX
Victor Gamboa          Wee-Chi-Tah BMX
Marvin McCoy           Desoto BMX
Frankie Patterson      Desert Downs BMX
The Bridges Family    Cowtown BMX
Biography
Alfred "Big Al" Freeman has been racing nonstop since the mid 80's! I believe 1986. I've personally known Al since 1989 when I started at Capitol City BMX off of 620. Not a joke, most "lifers" at least step away from the sport every now and then, not Big Al, his dedication to our sport and to his fellow athletes is without question the most I've seen from one athlete. I've also never seen one BMXer get hurt so many times in a career and stick with it! I think he crashes once a month and multiply that by 29 years, the guy is tough!
Big Al also has no hesitation to help a kid out when he's asked for advice. The kids look up to him. He's the guy that's always smiling and I have even witnessed him laughing at himself when he gets loose on the track or cases a jump. That's how I know he's truly enjoying the sport of BMX.
Off of the bike, anytime we have track maintenance days, Big Al shows up straight from work, changes his shoes to work boots, and asks what needs to be done. I can always count on Al to be there to do anything track related, or palm a basketball, he has the largest hands I've ever seen! But if I had one description of him, it would be of him having the largest heart. The guy is just simply everyone's best friend.
Biography
When Nora was born 9 years ago, weighing a little over 1 pound and fitting in the palm of your hand, doctors told her parents their child would not make it. Her parents Heather and Shawn Flynn did not and would not believe what the doctor's were telling them, they were not going to loose their little girl. Spending months and months in the hospital and going through multiple surgeries, Nora is with us today and being blind does not stop Nora.
The Flynn's moved to Texas in 2012 from California. In the Spring of 2013, Shawn, being an ex-bmxer, was doing freelance work, had extra time on his hands and the family not knowing anyone Googled BMX and Cowtown BMX popped up! The Flynn's came to the track and watched a couple of races. Shawn wanted to try it, AJ (their son) got involved and in July Nora decided she wanted to try it. I was impressed that this young lady did not let her disability stop her from doing an extreme sport. At first her dad would talk Nora through the strider area of the track by shaking his keys and talking to her. A gracious family by the name of the Holland's provided a bluetooth microphone and ear piece that would fit in Nora's helmet so her dad could instruct her when she was approaching hills or needed to turn left or right.
Nora's family is definately a dedicated BMX family as they have only missed a handful of Sunday's since they started in the Spring of 2013. Nora loves to ride her bike, is a very strong and talented young lady. With Nora's courage to pursue a sport she has not seen is simply amazing.